Today's "NTR Invites" session has a special guest and a bilingual edition. Click here to read the portuguese version / clique aqui para ler a versão em português.
Robert Plant, Led Zeppelin's vocalist, says he's the king of feeling and tone. Don Airey, Deep Purple's keyboardist, says he's one of the big blues heroes. And Johnny Winter says he is someone who knows how to play real blues. Gwyn Ashton is a legend of blues rock and guitar playing. He has a solid career, has played all over the world and been praised by rock legends. Even though, his talent seemed to be out of the spotlight – he's unfortunately not as famous as he deserves, at least among brazilians.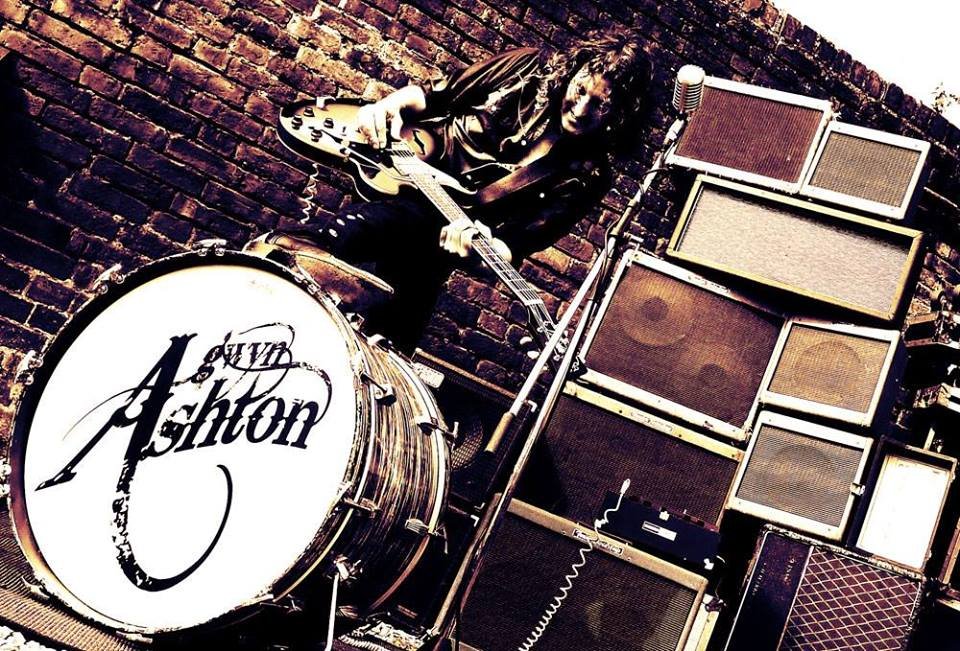 But, lucky us, that's all about to change: Gwyn will be visiting Brazil with a special tour next may. The dates, cities and venues are yet to be defined, but Gwyn intends to visit as much places as possible, including more than 15 cities, smaller towns and the countryside – São Paulo, Belo Horizonte, Rio de Janeiro, Florianópolis and Brusque, among other locations.
Gwyn was born in Australia and started playing guitar when he was only 12 years old. In the 60s, he formed his very first band – he was 16. He recorded two albuns and than moved to England with his group. He still lives in England and has been playing all over the world for the past 20 years, headlining festivals and playing with big artists like the british band Wishbone Ash – including a historical show at the Wembley Arena, for a 10 thousand people crowd.
He's an authority in guitar playing and he has his own guitar model, made by the italian company LiutArt. He's also sponsored by Fender, Dunlop Strings, Busker Guitars and lots of other companies. And we are pleased to have Gwyn as our special guest today, with a complete interview and 5 tunes he thinks you all should listen to. Check it out!
Playlist (press play on the video on the top of this post to listen all songs in sequence):
1) Ry Cooder – Boomer's Story
"It's from his first solo album. It's a very funky, bluesy thing, great guitar, great song, lyrics and vocals. I love everything about it, it's a very good feeling song. It makes me feel happy everytime I hear it."
2) Little Feat – Rock'n'Roll Doctor
"He's one of my favorite slide guitar players, I love him. They were a very unique band, and that song determines the band. It's one of their best songs, I love hearing them."
3) Rory Gallager – Mississipi Sheiks
"He was a big influence on my playing and that particular track was one of my favorite tracks. That was one of the first albums I listened from him. You can hear the Delta Missispi Blues infuence in this song, it was really filthy and bluesy. Ted McKenna played with me and he was the drummer in this album. And it is his favorite song from this album. I agree with him. He's a a fantastic drummer."
4) Les Paul – The World Is Waiting For The Sunrise
"It's a fantastic track. He was a great inventor and he was an innovator. He has changed the course of pop music and guitar. The way the guitar was became different after he came along, and he invented tape delay and multi-track recording. There wouldn't be Jimi Hendrix or Buddy Holly if it weren't him."
5) Minus Swing – Django Reinhardt
"I really like that gipsy jazz thing. I can't play it, but I love to listen to it. He had an accident and his fingers were melted together. But he continued to play! It's amazing."
Interview:
1) There are some famous musicians quotations about you, like Robert Plant and Don Airey. What do you think about this?
It's very nice. I met Robert Plant a few years ago, in a small gig, where his son saw me playing. The venue was really empty, I guess there were only Plant, his son and our drummer's mom in the crowd. It was a very small pub in England, we were sort of rehearsing.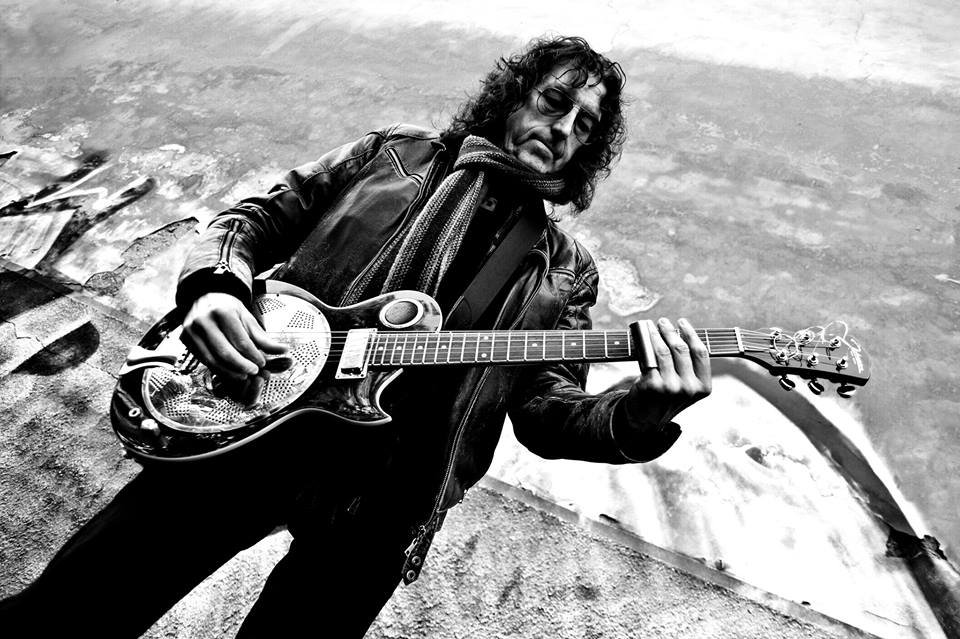 2) You have been in Brazil before. How was your first time here?
I played at the first Rio Blues Festival, with Alamo Real and Big Gilson, two local masters of blues. We went swimming at the beach. I love swimming! It was very nice.
3) Why did you move to the UK?
I played all over Australia for a long time, and it's a big place. I recorded an album in 1993 and my manager said that we were selling more records in Europe than in our home country, so he recommended us – me and my band – to come over to Europe. Back than I was ready to change my life and I really like adventures, so I decided it was a big idea. I was 35 years old. Since than, I have been living in England. I live in the countryside, near Birmingham. London is too expansive. And I like where I live, south Birmingham, cause lots of good bands have originated here – such as Led Zeppelin and Black Sabbath.
4) You play since you were 12. What are your major influences?
My first guitar influences were Chuck Berry, Buddy Holly and George Harrison. I like music from 30s and 40s, the Delta Blues guys, like Robert Johnson, and the Chicago Blues, like Muddy Waters. I also like Lionel Hopkins, Mississipi hill country stuff. I love the Black Crowes and mainly 70s rock'n'roll. I don't really get into the indie thing. Today I listen to pre-war things and also Jerry Write, Ben Harper and Tony Jo White.
5) You have already travelled the whole world playing. What were the best experiences playing abroad?
There are still lots of places I'd like to go play, like Japan and China. Wembley Arena was great, we played for 10 thousand people, so it was really cool. But that doesn't matter so much. You can play to thousands of people in an arena, it's still not going to make you have a great night. Sometimes playing at little venues and pubs makes you feel better than arenas and big crowds. It gets also a better guitar sound. Small rooms sound fantastic, it's more intimate. Big gigs also comes with big pressures.
6)  You have your own guitar model, right?
Yes! It's an italian guitar from LiutArt. I have designed it. I have chosen the pickups configuration and the head from my favorite slide guitar. It's a pretty cool slide guitar. There are certain things about a guitar that I like, the playability, the shape of the neck, so I have made a combination of my favorite guitars and I'm very happy with that.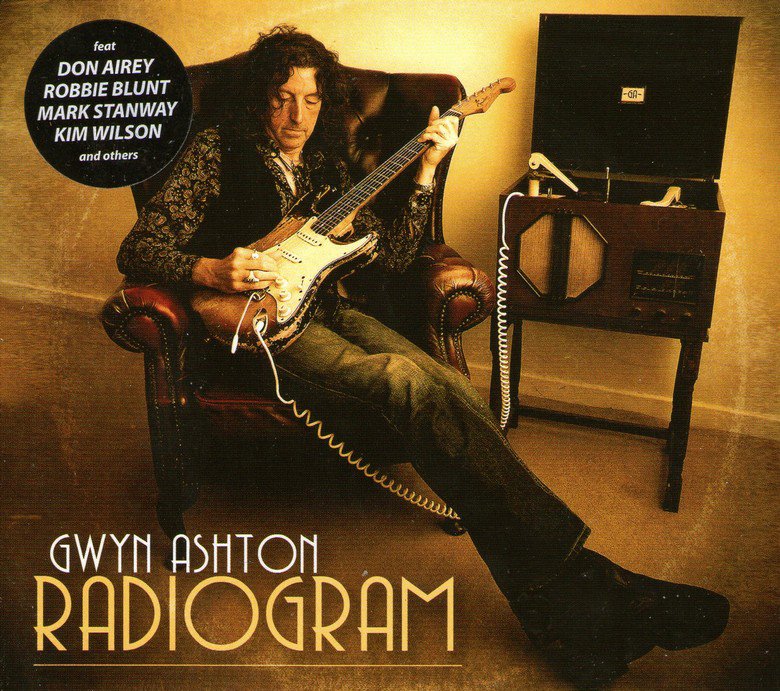 7) You have recorded 6 records. Tell us more about them.
I have six albuns and an EP, and they're available on iTunes and Amazon. I have recorded with some of my heroes, people I admire which are great musicians, and people that were on records I used to buy as a kid. I think each one of my albuns are special, I like to think my songwriting and playing developded in each album and I like to see this growing. I did the best that I could at the time. It's not about flash guitar playing, it's about songs. I like to think my last album, "Radiogram", is the best performance I've done. I recorded that in my mobile studio and I was the engineer. Having your own studio helps you not worrying about time, deadlines etc. You can work just like you want to. Nowadays, anyone can make a record. New technologies allow us to do anything. I have recorded a song in the back of my van, once – and e-mailed it to my master engineer half  hour later. Thecnology allow us to create without strings. But I'm also a very analog sort of guy. I like old fashioned records, tape recorders and that kind of stuff.